We are really excited today to bring you yet another new feature in HR Partner – Employee pinboards.
What are pinboards? Well, it is an area within the Employee Portal where you team members can post short notices, be they classified ads, or lost and found notices, or even short messages and kudos to congratulate other members of staff.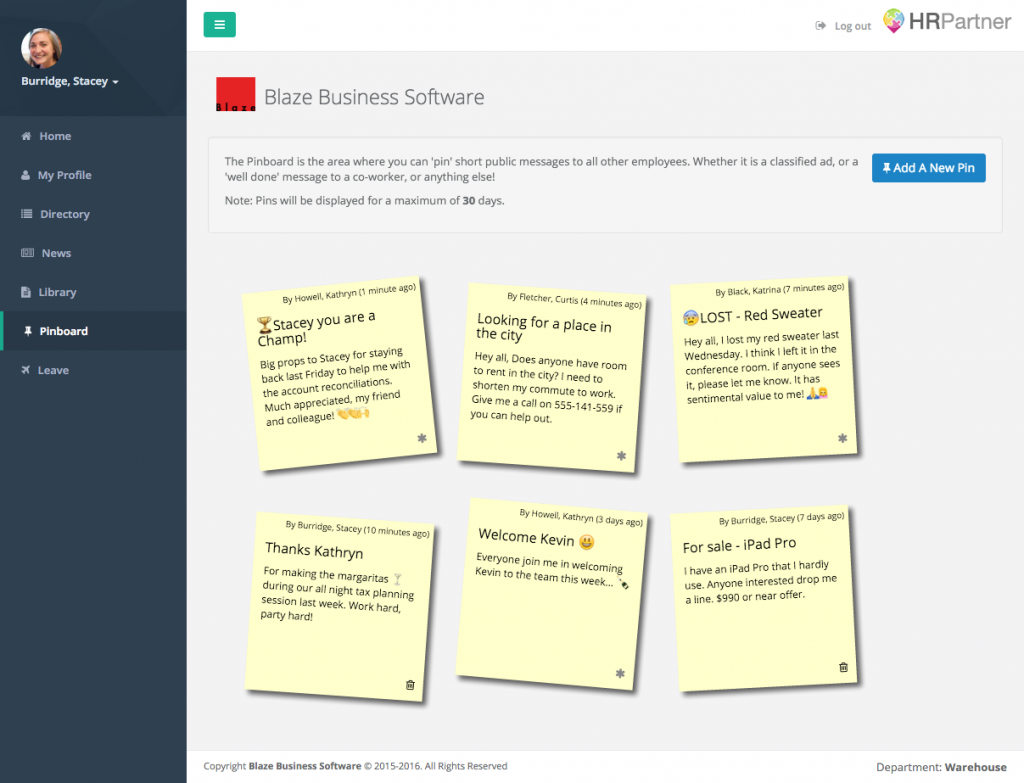 Any employee can put up as many pins as they like, and you can control how many days pins stay up on the board before being automatically removed.
People can report a pin if they think it is unsuitable or contravened company policy, and the HR Partner site administrator will be notified if anyone reports a pin so that they can check it out and remove or unflag it as they see fit.
It all adds to the idea of HR Partner being a central hub that your employees will use to keep abreast of the pulse of your company.
Look for more details on the Pinboard on the documentation site once we have finished writing it up.