Get 50% OFF for Life
On HR & Recruiting Software!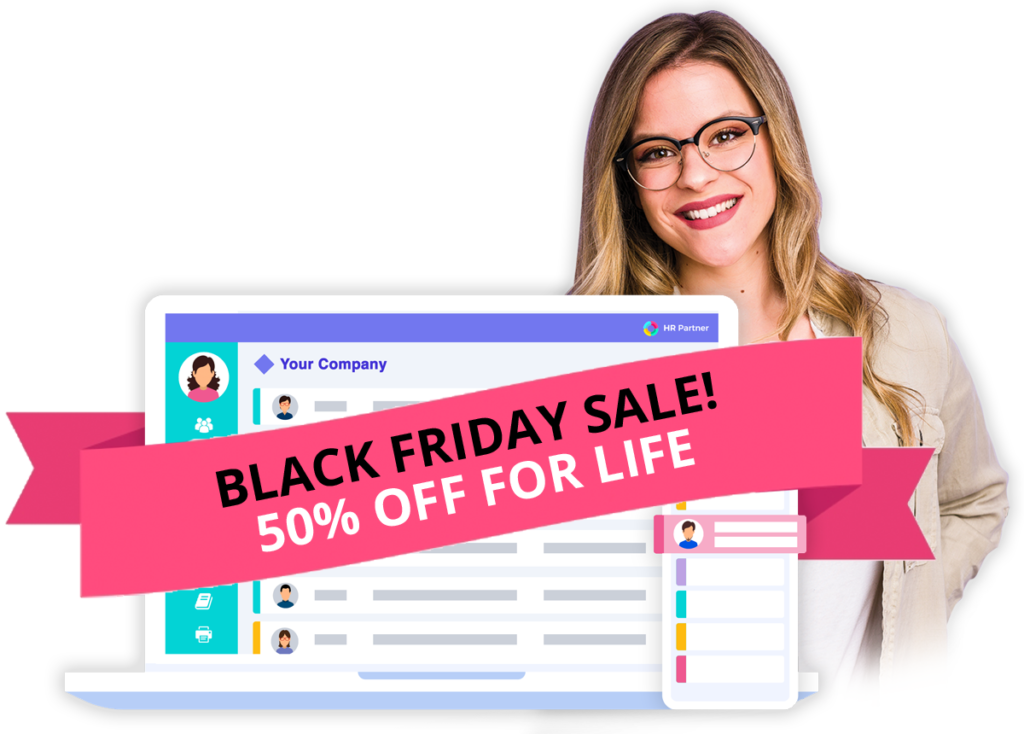 Congratulations – You're in Luck!
From 1st November until midnight on 30th November,
you can purchase HR Partner and get 50% OFF for life
HR Partner is designed for medium-sized businesses that want the same tools the big companies use, but without the big price tag. You can take a deep-dive into all of our features here, start a free trial, or book a demo to explore HR Partner further.
Our platform is specifically designed for small and mid-sized businesses – that's any team with between 20 and 500 team members.
HR Partner includes;
Employee Records Management
Leave Requests, Accruals and Approvals
Onboarding & Training Checklists
Recruitment and Applicant Tracking (ATS)
Custom Forms
Expense Claims
Electronic Signatures
Employee Portal
Performance Reviews
Employee Goal Tracking
Plus a Lot More…
HR Partner's pricing is already very affordable, so this is a fantastic deal!
How To Claim this Offer…
Simply Start a Free Trial, and click on the "Upgrade Now" button between the start of November and the deadline, and the 50% for Life discount will automatically be applied to your account.
If you already have an expired Free Trial, that's no problem. Just click on "Upgrade & Keep My Access" and you'll also get the offer.
If you're not sure whether HR Partner is right for you, book a demo to get a tour around and talk with our customer success team.
Hurry though – this offer is only available until midnight on 30th November 2022!