It's official: After posting your company's open roles, scouring hundreds of applications and conducting interviews, you've successfully landed a couple of great new hires.
After all that hard work (and many cups of coffee), you're ready to welcome some talented new employees to your company.
First of all, nice job! After all, it's not easy finding top talent in today's market. Despite some stiff competition, you've been able to successfully recruit highly skilled individuals to your team.
However, you also know that your work isn't finished when a new recruit signs the paperwork.
You want your new employees to stick around for years to come, so you're determined to create a seamless induction plan.
To help you create a best-in-class employee induction programme that sets your employees up for success, we've asked leading HR experts to share their best tips. The good news? You can start implementing these tips as soon as this week!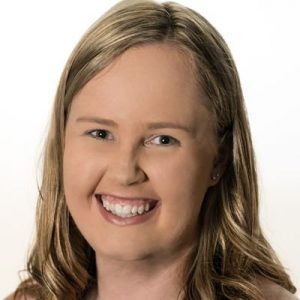 1. Keep up the momentum.
Welcoming a new employee to the team can be a busy time, so it's easy to forget that it can take new employees an average of eight months to get fully up-to-speed.
When it comes to employee induction, preparation and consistency are vital.
Once you develop processes for your new hire, it's important to stay consistent without losing momentum.
We spoke with Alisha Ross from Australia-based HR consultancy Wattsnext, who added: "A lot of companies overlook the importance of preparation when they're about to welcome a new team member. Starting a new job can be an exciting but nervous time for your new recruit. There are so many things employers can do to make this experience more enjoyable for everyone involved. However, it's not something you can throw together when they arrive on day one."
"You can prepare and plan for your new employee's commencement by creating a schedule that outlines what their first day and week will look like. This not only helps the new employee — it also shows management and colleagues where (and when) they need to be to create a seamless process."
"Another important thing to remember is that while the first week is important, it's just as important to have a plan for the next few weeks, and even months."
"We need to remember that even the most experienced employees will need time to settle into their roles and understand the company processes. Ask yourself what you want them to focus on and achieve during this time. It's important that you provide them with meaningful and purposeful work. You don't want to lose momentum after the first couple of days, and remember that sometimes the small things are just as important as the big ones."
"An effective and well-structured onboarding process should set an employee up for success in their new role and expedite their fit with the team and culture. On the contrary, a lack of focus on a warm welcome and clear expectations at the beginning of the employment relationship could end in a disappointing outcome for all involved," Alisha added.
And it's true: With 37% of company induction activities ending after just one month, organisations should strive to offer best-in-class induction that lasts well over 30 days.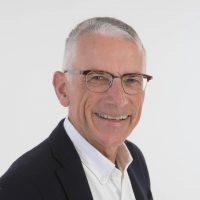 2. Ask for feedback on your employee induction process.
When it comes to creating a solid employee induction programme, feedback is critical. Check in with your new staff members once they're settled in and ask for their feedback: What worked for them? What confused them?
Learning about their experiences in reference to how easy (or not) it was for them to get up and running will tell you a lot about how to improve your overall induction process.
By asking for feedback once they're settled in, you may start to notice patterns and learn how to improve your processes. For example, you might discover that a number of employees were confused about your company hierarchy — after learning this, you might implement an organisational chart.
We spoke with Tom Haak, Director of the HR Trend Institute, who agreed to share his expertise: "Companies often forget to measure how happy employees are with the induction program."
"They often focus too much on sending the information they want new employees to process, and not on what they can learn from new employees. Especially when employees are new, companies can benefit from their insights," Tom commented.
Whether you're a new company or a large enterprise, there is always something to learn. Leaders in the industry can stay competitive by taking the time to evaluate their processes and continually improve upon their practices.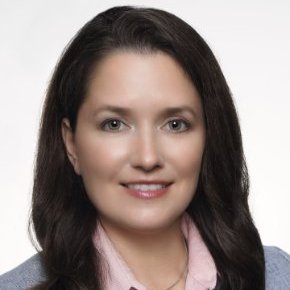 3. Hiring remotely? Tailor your induction plan accordingly.
You may be wondering, "Can remote companies run successful employee induction campaigns?" The answer is absolutely!
We chatted with Morgan Legge, HR Champion at Convert, to learn more: "Our day 1 onboarding has several components. Prior to the start date, I have an actual phone call or video chat with the new hire to answer questions and give them an overview of what will happen on their first day to set some expectations. This helps them relax and they often end up asking lots of good questions."
"At the end of the call, I ask them to record a casual intro video for the team. This helps the team learn more about who they are and where they are located (since we're a distributed team)."
"I then share these intro videos in our company Slack channel. What they don't know is that I've also asked the team to do the same. I send all of these individual welcome videos prior to the employee's start date. This means that on day 1, they feel like they are meeting a familiar face!"
"This is vital because culture and communication are really important for any remote team. We believe that understanding a bit about each other (values, humour, location, and so on) helps build trust. With trust, you can do great things!"
"Something else we do on an employee's first day is host a 30 minute meet-and-greet where the whole team can say "hi" in person (well, as close to "in-person" as it gets for us as a remote team!). It's a nice way to get acquainted and put a face to a name."
Morgan shared what day one looks like for employees at Convert:
Employees go through an introductory technical onboarding segment.
New hires learn about the company's culture and philosophy.
Employees are given a digital onboarding checklist which they have 60 days to complete.
Introduction to an onboarding buddy (who will meet with them once a week for 6 weeks).
Set up a buddy call schedule with the rest of the team.
Participation in a company meet-and-greet.
Brief remote co-working with their direct team through video chat.
On day 1, a full work day is never required (they discovered this is too much for new hires – even with breaks).

4. Define the role & make sure your whole team is aligned.
When welcoming any new hire, it's important to define the role and communicate it to your entire team. During this time, you can set clear expectations for the role and explain the changes to your team.
Explaining everything upfront (and with transparency) can help you avoid confusion. After all, you don't want to leave your new hire and existing staff scratching their heads!
Juhi King of HR Tech Girl weighed in: "In my experience implementing HR processes and systems, I commonly see that companies pay least attention to defining the roles and responsibilities of new starters and then communicating this within and outside of their teams. This leads to confusion as the new hire tries to understand their role, while the team is equally confused."
"Job titles are often overlooked as well — poorly defined job titles can lead to misexpectations in salary, roles and responsibilities, and many other areas," Juhi added.
With 60% of companies failing to set milestones for new hires, savvy HR departments can set themselves apart by creating milestones and checklists for new hires.
The more details and milestones you can provide to new employees, the better their understanding will be (which in turn can help prevent potentially avoidable employee turnover).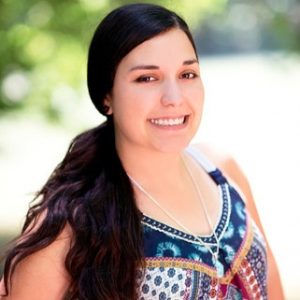 5. Tell new hires what to expect in terms of communication.
People have many different ways of communicating, so it's important to set expectations from the start by telling your new hire what they can expect from you in terms of training and expectations.
Ana deAlvare from Shep (a business travel policy tool) shared her lessons learned based on her experience onboarding new hires: "Our last hire provided some great feedback. We created an initial communication plan showing the new hire what emails to expect/look for and why. Essentially, it was an outline of how long they should keep an eye on their inbox during the onboarding process."
"Especially for a hire that isn't email-focused, it can be overwhelming to receive all of the tool invites without context as to why they need each tool and what they are expected to do to fully complete the registration process."
"From an operations standpoint, it's important to explain what tools are cross-departmental and how often they should be interfaced. IE: We expect you to check tool X daily, and don't forget to look at tool Y for these reasons, and so on."
"Aside from the job description itself, a new hire has to learn the rhythm of a company's communication style and gain a feeling for how the team tracks progress. You want to give your new hire a sense of motivation and ownership in the company."
…Now it's your turn!
Does your company have a unique way of welcoming new employees?
We'd love to hear it — let us know what has been working for you in the comments below.