Are you a small business without in-house HR expertise? You're not alone! Most small and many medium sized businesses have to figure out the Human Resources side of business as they go along. 
We surveyed hundreds of HR consultants to find out the most crucial HR advice for small and medium businesses that they most frequently find themselves giving. When it comes to managing Human Resources, these are the gaps and blind spots that small and mid-sized businesses tend to have. There are some definite trends in their responses.
Here's a sample of the advice that HR consultants most frequently give to the businesses they advise…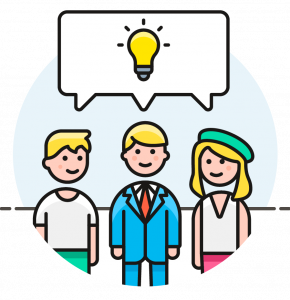 Culture, Communication & Leadership
In small and medium businesses, it seems that company culture is not given the attention it deserves and this is a big area of focus for HR consultants. The culture and leadership within a business have big implications for employee output, innovation and of course, employee turnover. Here's what our consultants say about it…
---
"The advice that I give most frequently to businesses concerns culture, communication & leadership. Essentially, if a business wants to reduce employment related expenses like HR & legal fees, then invest in your business' culture by training management on effective communication & leadership. Most HR related issues can be prevented or resolved through effective communication between staff & management. 
Effective communication is a hallmark of good leadership & workplace culture. And one of the best ways to improve communication & leadership is through training."
Charles Krugel
Human Resources Attorney & Counselor
Labor & Employment Law on Behalf of Business
---
"HR plays a significant role in the development and management of policies that can help or hurt cul­ture, (although it's the responsibility of everyone inside the organization to create and maintain a thriving culture).
Involving your people in the creation of a shared, scalable culture is a must for businesses that want to continue to grow, regardless of an organization's size.
The infusion of culture has to be embraced through all levels, from the top down, because it's a business problem, not a people problem."
Jason Richmond
Founder/CEO/Chief Culture Officer at Ideal Outcomes, Inc. and has more than twenty years of experience working with companies of all sizes. He is also the author of "Culture Spark: 5 Steps to Ignite and Sustain Organizational Growth." 
---
"Focus on culture. Culture isn't about being a cool place to work. And culture isn't just about perks. Companies with a strong culture experience stock growth of 901% compared to the 74% companies with an average culture.
The three key ways to accomplish this sense of belonging are to first provide frequent regular appreciation. When we praise a remote workforce for their hard work, it reinforces how they spend their time and the impact they have on the business unit… which may be hard to see while sitting at home.
Second, people need to be connected. While communication tools like Slack, Email, Zoom, etc provide ways to collaborate with your team, equally important is the need to understand personality types, common interests, and the personal why of an individual. By seeing this information about colleagues it helps humanize those messages and emails and allows us to put a person behind the name.
Third, is creating a relationship with your manager. The number one cited reason for turnover is your boss. That means managers need to be providing continuous feedback about job results, how they align with the company values and a path for their career.
When these three elements are in harmony, a disengaged employee becomes a thing of the past.
Joshua Joseph
HR Specialist
Motivosity
---
"One thing medium-sized businesses often need to work on is finding ways to keep the strong culture they likely had when they were small so everyone feels included and like they are a part of something special as they grow. 
Often medium companies will lose that special personal touch as they grow unless they find some way to counteract that."
Stacy Caprio
Business Coach, Stacy Caprio Inc.
---
Talent, talent, talent. Hire the best employees you can afford, and invest in your current employees. Drive talent development by providing assignment opportunities and training to build capability in your workforce

Compliance. Ensure that your organization is in compliance with federal and state laws and regulations.

Remain up to date with Human Resources best practices.

Focus on employee engagement. Employee engagement translates to employee retention. Work hard on being transparent with your employees, and allowing them to be part of the solution with organizational and business challenges.
What I think small to medium businesses need to work on most:
"Many clients continuously talk about how difficult it is to find quality talent. Finding the right talent is difficult. We have historically low unemployment and salaries are rising due to the current economy. The advice I always give my clients is that it is easier and more in your control to retain the talent you currently have. Invest in your current talent, and since you've already spent thousands of dollars in recruiting, hiring, onboarding and training – why not invest more into retaining them? The fact is, each time you lose an employee you typically lose 1.5 times the employee's base salary. That can have a significant impact on your bottom line."
Nicholas J. Daukas, MBA, SPHR, SHRM-SCP
Managing Partner
KardasLarson, LLC
---
"Regardless of the business, my advice to my clients is centered around consistent collaborative communication with their employees. I work with ownership to implement a consistent communication structure that includes full staff meetings as well as one on one interactions. We coach our clients to be mindful of all staff interactions with the understanding that the employee experience has a ripple effect on the experience of their patients, customers or clients.
Structured staff communication will drive engagement, accountability and ultimately, results."
Sara Mays
Founder & Principal Consultant
Practice Coach & The Retail Coach Consultant Group
---
"Maximize the utilization of the collective genius and energies of your human capital. All generations, all genders and all ethnic backgrounds. They represent a walking, talking library of knowledge and creativity.
So to do that you need to focus upon developing the leadership talent of both yourself and your management team to be focused upon communication, collaboration, facilitation and empowerment of the individual.
If you get the human capital side of the equation right the financial capital will follow. It can't not.
Money doesn't make money any more than money loses money. It takes people to do both."
Jeffrey Deckman
Consultant and Leadership Development Coach
Author of Developing the Conscious Leadership Mindset for the 21st Century
---
"Mid-level leaders and above generally wear many hats and have a hand in a wide variety of projects. Scalability for small and medium sized businesses is an important topic of discussion amongst senior leadership. As these organizations grow, often at a rapid pace, it is important to consider the impact on current processes, procedures, and the staff.
Focusing on the values and culture of the business aid in the discussion of scalability. As organizations grow, the decisions made should align with the values and contribute to the culture in a positive manner.
Too often, I have heard feedback from employees that things "are not the same" or "it's no longer a tight-knit family," this feedback often comes after changes have been made. Change is inevitable in any size organization, in a large organization change may feel like minor ripple, that same change feels like a tidal wave in a small or medium size organization.
It is important for senior leaders to be thoughtful and intentional with the decisions they make. Careful consideration on the impact on all areas of the business should be reviewed. Communication that is frequent, transparent, and clearly identifies the "why" behind change will help alleviate concerns amongst the staff.
A communication timeline that encompasses the pre-change environment through to post-change feedback should be created by leaders. When employees understand the "why" behind change and how they will directly contribute to and be impacted by change they are more likely to respond positively to change."
Elise di Sabella has 15 years of progressive HR leadership experience in multiple Fortune 500 companies. She holds an MPS in Human Resources Management and is SHRM-SCP certified. 
---
*Make sure you utilize your greatest asset – your staff*
"Too many small businesses are afraid of involving their wider workforce in decisions but the more you include staff in your business planning, the more engaged they become. If you want to have a productive team with low staff turnover rates, you need to create a culture where staff feel they have a genuine stake in the business. If not you risk missing out on some great untapped talent.
The key is to make sure you're regularly communicating with staff on what's happening in the business. What's going well, which areas have room for improvement and what's next on the horizon. You also need to actively encourage two way communication where staff know it's okay to raise new ideas and that management will be receptive to suggestions and feedback. Even if some of the ideas put forward aren't feasible, make sure you explain why, otherwise the people will soon stop coming forward and you could stifle the enthusiasm that exists within your own workforce."
Sue Andrews is a Fellow of the Chartered Institute of Personnel and Development, with over 25 years' experience as an HR Director and Senior HR professional.
KIS Finance

Recruitment Processes
For smaller businesses, having the right people in place is even more important than for larger organizations. But while smaller companies may be at a disadvantage in some regards, these consultants have some invaluable practical advice for how to approach the recruitment process…
---
"From an HR perspective, I can't emphasize enough – Hire The Right People!
Stop complaining that you can't find good people or enough people… There's a reason why some companies make it look easy; they know how to get the right people in the right seats. It's time to throw away the resume, ditch your interview process, and start looking at the data and science. Business leaders and hiring managers must look deeper into the required behaviors of the role and the inherent behaviors of the person. When you achieve alignment with the person and the position, you also achieve incredible culture, increased employee engagement and the ability to consistently attain your business goals."
Alphonso J Cheponis
Talent Optimization Consultant
Straightline Consulting Group
---
"I have two pieces of advice for small to medium businesses:
1) Don't rush recruitment
You might feel pressured to hire a lot of people at the start but its not a good idea. Instead, try hiring competent and dependable people as first and use their achievements as templated for future hires. Always choose quality over quantity.
2) Get professional advice early
Many small businesses make the mistake of ignoring professional help. They end up either losing money thanks to taxes or being sued by rival companies. Don't be afraid to ask a lawyer for legal advice and an accountant to manage your finances."
Anh Trinh
Managing Editor of GeekWithLaptop
---
"A strong recruitment process, enabled by technology, is key for growing, small-mid sized businesses. The talent market moves quickly, so making the most of both the applicant's time and the hiring manager is critical. One effective tool for maximizing scheduling for the applicant and hiring manager alike is the use of video interviewing software. These platforms can be used to not only schedule and manage the process efficiently but collaborate and communicate in a compliant, time and cost-effective way. As the talent market moves forward, you can expect to see more companies utilizing video in recruitment."
Rebecca Krattiger-Higgins
Strategic Human Resources Consultant at Red Clover
---
"We often advise growing small and medium-sized businesses to recruit from the very schools, training programs, niches, and regions –– wherever the very best human resource talent for your industry and company may be. There is no substitute for the very best employees, executives, brain power, and skill sets that money can buy – and relocate. No matter what the Internet is Yelping or Linking In, in our view the ultimate competition going forward is how amazing your people are, to your customers, company, and brand. All it takes is an emphatic CEO plus HR willingness to find, recruit, compensate, and *especially relocate* the very best talent into your organization.
Make a list of the top five to 10 schools that historically graduate your best industry candidates. Go there in person, and hire them. What top regions of the country (or the world) produce the most expert designers, engineers, technicians, craftspeople, or chefs relevant to your business? Go there in person, and hire them. Companies who lazily, cheaply, and foolishly depend on local talent pools alone, hoping that brilliant human resource rock stars will self-relocate to their town or new office via Internet postings will soon go the way of the the dodo bird."
Baron Christopher Hanson
RedBaronUSA
---
"One major challenge SMBs face is attracting highly qualified employees. Such workers often end up working for huge companies who pay more.
The advice I always give is on SMBs can offer in order to surmount this challenge. One important but underrated thing that small businesses can offer to attract and retain good employees is a healthy work-life balance, and favourable working hours. This is something that many employees consider as very important when deciding whether or not to work for a particular company. It is also something that big companies don't always have to offer."
Joseph Flanagan
Tacuna Systems
---
"I tell business owners to think about recruitment all year and include it in their marketing plans (such as social media). I give tips for employees sharing the experience of working for the company on stories, for example, which allows employees to feel a greater sense of ownership with their role, and also gives prospective employees an idea of what to expect if they chose to join their team."
Sarah Torres Ferrick
HR Circle Online
---
"The #1 piece of advice I give to small business owners is to focus on hiring smart. Too many businesses are operating without a solid hiring strategy, and it's killing their bottom line. They need to have a clear picture of the ideal employee for each open position they have and refuse to hire anyone who doesn't align. The time, money, and other resources invested in each new hire becomes an expense if the employee leaves in a week or turns out to be an awful fit."
Charlette Beasley
Careers and Workplace Analyst at FitSmallBusiness.com
---
"Offer options for flexible schedules and remote work. According to a recent Paychex survey of 500 U.S. business owners with fewer than 500 employees, offering schedule flexibility and allowing remote work are the second and third most effective tactics business owners utilize to convince candidates to take a job. The same survey found that increasing schedule flexibility is the third most effective tactic for retaining employees, only behind increasing salaries and giving bonuses. Flexibility is a priority for today's workforce and businesses of any size should be leveraging it as a recruitment and retention tactic.
Invest in HR technology to streamline administrative tasks and increase efficiency. There is a misconception that HR technology is too expensive for small- to medium-sized businesses. While that may have been true years ago, HR technology has since moved downmarket and platforms can scale to help businesses of any size. Like any other department, HR is being asked to do more with less. HR technology can help alleviate that burden by helping to facilitate employee engagement, convey company culture, meet the growing expectations of a multi-generation workforce, arm business leaders with data to make informed decisions, drive efficiencies throughout the workforce, and much more."
Emily DePerrior
Paychex Inc
---
"Not only are small businesses competing for early talent with other small to medium-size businesses (SMBs), they have established brands to compete with as well. Most SMBs are typically composed of pretty lean teams, which means that folks need to be scrappier to succeed and be more creative with their approach, compared to big companies that have more resources, infrastructure, etc. 
Fortunately, many SMBs already understand the impact of hiring early talent—an employee-base equipped with the skills of the future and an eagerness to learning their craft. Opportunities for small businesses lie in how well they're able to demonstrate their workplace as an employer of choice. Is your company reaching out to Gen Z in personal and meaningful ways? Do you have traits you can highlight that support early talent's desire for upward career growth? Alongside culture and diversity, these are all valuable attributes today's students and recent alumni look for in a potential employer. And if small business employers want to their qualified share of the early talent pool, they'll need to find innovative solutions to set themselves apart."
Kristen Ribero
Handshake
---
"Diversity is Key: As a former startup leader and now executive coach, I always suggest that business leaders hire people who are different from them, but that compliment their personality, strengths, and skill set. They should be looking for people that can contribute and add to the existing culture not just fit in. As small-medium business needs some level of innovation to continue to scale and grow."
Akua Nyame-Mensah
Executive Coach & Strategic Advisor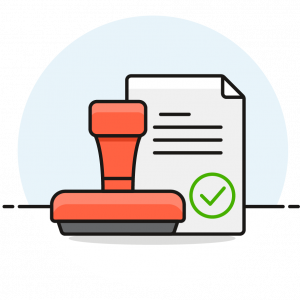 Procedures, Processes & Planning
'Flying by the seat of our pants' is a phrase we often hear when talking to small businesses. But HR consultants would urge these companies to take planning, processes and procedures seriously, as these can often hinder growth as they become bottlenecks later…
I would say the number one piece of advice I give to small business owners is to create an employee handbook. Often these business owners think it is not needed because they have a great group of employees. 
---
"Sections in the handbook like terminations, schedules, leave, and social media are critical but many business owners are reluctant to draft them. Setting up these expectations before they are needed creates a safe and clear environment for everyone." 
Sarah Torres Ferrick
HR Circle Online
---
"The most common advice we give growing small and medium-sized businesses is to continually refine their master HR manual, for any granular policy, procedure, risk, security, and other improvements or safeguards. Listen to your attorneys. Listen to your accountants, and then implement as many company-protecting phrases and clauses into your human resource paperwork and documentation process they may recommend. When small and medium-sized companies grow, expand, and begin raking in cash, CEOs assume that customers, the media, shareholders, and competition may be among their biggest challenges –– forgetting that internal employee disputes and HR mismanagement fiascos can actually become their worst nightmare. If your master HR manual is not at least an inch thick and more than a modest investment, your HR team has some homework to complete."
Baron Christopher Hanson
RedBaronUSA
---
"When working with small to medium-sized businesses to review their HR functions or and assist in developing their people strategies, here are a few items that tend to come up the most:
Establishing or streamlining processes – Oftentimes, especially in businesses with no designated HR department or where substantial growth has occurred and a lean HR department has been in a reactive mode, putting structure in place around key HR processes is key. Creating efficient processes surrounding recruiting, on-boarding, off-boarding, and benefit administration will result in efficiency and scalability, both of which are essential in creating a positive environment for employees and necessary for future business growth.
Policies and Procedures – As companies grow and become more complex, the need for standardized procedures and consistent policies also grows. HR is often tasked with creating or updating an Employee Handbook to outline company policies and expectations. It's particularly important from a compliance standpoint as there are a myriad of federal and state employment laws which the company must comply with based on the number of employees an organization has. Ensuring the company is up-to-date and in compliance is often a high priority within HR.
Training – Most organizations recognize the importance of developing their workforce; but often lack the time and resources to provide it. Developing a strategy to meet short-term and long-term training needs is often on my list of priorities when meeting with business owners. Leadership development, basic 'supervisor 101' training, workplace harassment, and creating educational support programs are most often requested by clients I have worked with.
Recruitment – Businesses within all industries and all sizes have faced challenges in finding good talent! Clients often ask us to help them with finding the right sources to recruit, attract and hire good candidates for their openings. Many times businesses don't have a comprehensive recruitment strategy developed, but treat each job opening as a separate and unique exercise. HR experts can help develop a recruiting program that not only reduces the amount of time and investment needed to fill open positions but also help create a positive employment brand for the company for future openings.
There are a number of other areas HR expertise is needed including employee relations, benefits and compensation, record-keeping, safety, …to name a few. Whether big or small, there are common challenges organizations face that require attention and expertise."
Samantha Osborne
Marketing Strategist, Strategic HR Inc
---
"Remaining flexible at times of growth and enabling and benefitting from scalability is vital. Growth for an SME can be hugely exciting, and all SME owners want to cash in and maximize profits, which is naturally very important. However, attempting to grow too quickly as the result of an uptick or increase in trade and assuming that the growth will be exponential and linear – when it may well not be – is a huge pitfall, and one that has heralded the downfall of many potentially successful businesses.
Either expanding too quickly or failing to recognize the fact that setbacks, economic downturns, and fluctuating trends and buying patterns can have a huge impact on what happens in six months' time is perilous.
Many SMEs rush to bring in a lot of additional staff on full time permanent contracts when business picks up, or to expand to several new locations at once; or otherwise, to take on commitments at a rate that would indeed be appropriate if the level of growth presently triggering this continued, but assuming that this will be the case is often a mistake.
It is usually entirely possible to ensure that you don't miss opportunities or leave money on the table due to a lack of infrastructure or being too cautious, by means of ensuring that growth is scalable and can be dialed back or suspended if needed due to fluctuations in the market or changes in circumstances."
Jake Penney
Head of HR, English Blinds
---
"We find that companies don't have a succession plan in place and they don't realize that without a succession plan, their company will not be able to rise to its full potential. 
Succession planning is a key element that every business should have. Succession planning identifies job vacancies that can be expected to occur through retirement or promotion and the strategy for how internal candidates can fill these positions. What skills and development are needed for existing employees to be qualified for these positions? What gaps need to be filled through mentoring or training development?
Our advice always is to be sure you have a good succession plan. Dedicate someone within HR or another manager to take the helm and make plans. Ensure each senior leader or manager has a succession plan within their team."
Britta Howlett
Prosky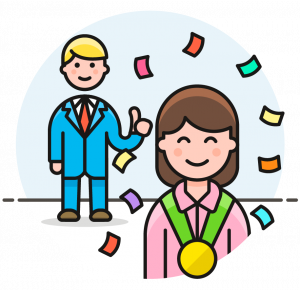 Employee Development & Feedback Systems 
Ensuring employees know what is expected of them, have the skills and training to perform their work, and get the feedback they need to improve, is fundamental to any business. Unfortunately, this is an area that small businesses often struggle with. Our consultants had some good advice in this area…
---
"Small business owners often ask, Why don't my employees take pride in their work? My question back to them is, What expectations have you set for them? The answer time and time again, is the employees should just know or use common sense. However, the problem is we all have different standards of quality. If business owners have a vision of how their product or service should be delivered, they must verbalize their vision. I advise business owners to preach it from the mountain tops. Help employees see their vision. Then, hold people accountable for delivering. When someone falls short, call them out. Help them understand why quality is vital to the company's success and their success an employee. Make your vision, their vision."
Laura Davis
President of Ignite HR
---
"When it comes to giving advice for small-to-medium growth companies, I often start with; get the right people doing the right things. Start-ups often grow by letting their first team fill whatever roles they want. But no one is accountable for specific parts of the business that drive revenue.
Entrepreneurial companies seek players who wear many hats to fill a lot of gaps, but that doesn't always translate into success later on if the players cannot make a transition to more of a speciality focus. The skills that made your early team of visionaries successful – things like creativity, insightfulness, openness to new ideas, confidence and curiosity – also make them bad at sticking to their core accountabilities."
Matthew Turner
Founder of The Boston Turner Group, Inc. 
---
"Making the right hire is critical. Good leadership is critical for retention, and the biggest determinant of good leadership and commitment tends to be individualized feedback, coaching, and development opportunities. So make the time to invest in your people."
Chris Coultas
PhD, director, science and research & senior consultant with Leadership Worth Following
---
"One of the biggest pitfalls I see SMBs fall into is responding poorly to negative employee feedback. They might see this feedback through their employee survey and sites like Glassdoor.
The takeaway is this: LEAN IN to the issue. Leaders may not be able to act on feedback but it behooves them to be transparent as to why. Oftentimes employees don't need justification as much as clarity on where management stands. But if the conversation ends with feedback, employees are prone to thinking I KNEW it — they aren't listening to us which leads to resentment and unwanted employee churn."
Andrew Sumitani
TINYpulse
---
"In an age of high employee turnover and high wages, proactively engaging and listening to employees is critical for small and medium-sized businesses.
We have found that the acts of listening and providing workers with a voice help tremendously with employee commitment and motivation, resulting in direct benefits to productivity and bottom lines. We have also discovered that treating employees as stakeholders has direct effects on productivity, and that companies should attempt to constrain most of their employee turnover to disengaged workers."
Vivek Kumar
CEO, Qlicket
---
"Don't ignore training, especially in intercultural agility: Small-medium businesses too often want to cut corners when it comes to offering intensive professional development and training. What I remind them is that training looks VERY affordable compared to a PR disaster or lost market-share due to poor customer service or ineffective marketing. 
In our current global climate, every business is a *global* business because team members, clients, and consumers come from all backgrounds. Training in intercultural communication and agility helps team members collaborate more effectively, prevent cultural misunderstandings, and create better connection with customers. It also displays to the organization as a whole that leaders are committed to supporting staff success in a complex and changing work environment."
Emily H. Mosby
Founder and Lead Consultant, Mosby Global LLC
*******
So there you go! Thousands of dollars worth of HR Consultants advice summarized here for you to action. Investing in HR is almost always a good decision. Anything that helps you hire the right employees, create the right environment, and remove obstacles for their success will ultimately be the biggest contribution to your business success.
If you are looking for a HR software platform that can help you do this, we encourage you look at HR Partner 🙂