The fireworks have gone off to mark the beginning of a New Year and hopefully the Christmas tree has been taken down, and the mince pies, chocolate truffles and shortbread have all been eaten! You're back at work and so with a fresh start and renewed motivation, now is a great time to set some ambitious yet attainable new HR goals for 2023.
However, to be successful in your HR role in 2023, an important step that often gets overlooked, is to get strategic with your thinking to ensure you focus on the right things. So here are our steps to level-up your HR impact in 2023.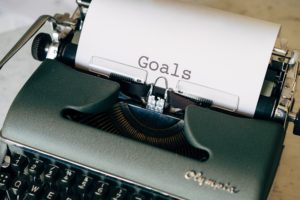 1. Assess What Happened in 2022
Assess last year. Reflect on what you accomplished last year, as an HR professional or group, and on how you want to grow moving forward.
Some questions that you can ask yourself are:
What went well last year?
What didn't go so well?
What did you learn? How can you do better in 2023?
What outside changes can you expect to encounter this year?
In 2022, change was constant and the workplace is still evolving. For many companies, transformation happened at a pace never seen before. Economic uncertainty, historic wage inflation, bear markets, record high inflation rates and companies having a hard time finding and keeping talented employees, were the norm. Significant global changes in a challenging world meant that outside the confines of work, every day new concerns seemed to surface, along with the continuing pandemic weighing heavily upon us.
But all of that brings opportunity as well as challenges, so take a moment to step back and take onboard the learnings of this period so that you can go forward stronger than ever.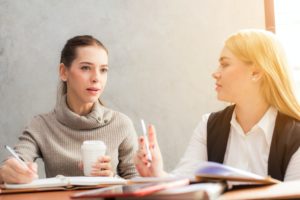 2. Think about your Employees' Needs for 2023
What does your team need this year? Put yourself in their shoes and try to imagine where they're at right now. If they were setting the agenda for what HR was to focus on, what would they make the top priorities? Some key ideas to consider are:
Purpose, progress, encouragement and belonging. Especially after the past few years, we all still want purpose, progress and belonging. Employees want to work for companies that align with their values, that help them develop their careers, and make them feel appreciated at work.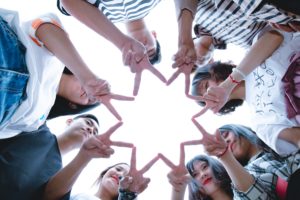 Treat employees as human beings. In the past, employees rarely changed industries or jobs, or questioned processes or company practices. In 2022, we saw trends like 'Quiet Quitting' which challenged the hustle culture mentality. Ultimately, employee expectations have changed and businesses must adapt and work harder to create an environment where employees feel more positively about their jobs than they do now.
Focus on employee connection. Employees feel a lack of connection to their coworkers and to the company's culture. Practical things that can help are prioritizing meaningful virtual and in-person connection time, improving your company culture, taking action to build a diverse workforce, and creating a work environment that is equitable and inclusive for everyone.
Challenge the status quo and embrace flexibility. Employees continue to question the ways of the past and most people, given the opportunity, would jump at the chance to have a flexible work schedule. In fact, a lack of flexibility in a company or role is a top motivating factor for finding a new job.
What are the key initiatives here that would make a difference for your employees?
3. Set Your High-Impact HR Goals for the New Year
Think about how you can add value to your company in 2023. Begin with the end in mind and really envision your role and the difference you can make in your company by the end of 2023.
Create 3-5 SMART goals to help you reach that point. Don't be tempted to choose too many goals as this will reduce your focus!
Here are some ideas for ambitious HR goals you might consider including this year:
Get involved with the budget. Upskill yourself and learn more about your company's finances so you can start coordinating budget items and finding ways to save your company time and money.
Introduce or improve Performance Reviews. Feedback and recognition are so important to employees, and as much as many of us dislike these, they are crucial for effective management. See how to make performance reviews easy and effective.
Consider culture. Look at your company culture. What's working? What isn't? Brainstorm changes you could make to improve recruitment and hiring, culture and engagement—and find out how an HRIS can help you improve employee morale by recognizing birthdays, encouraging team interactions and more.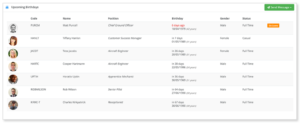 Invest in an Employee Recognition Plan and empower your managers with tools to support their employees. Help your employees find purpose at work and connect with your company's mission, vision and core values.
Audit your PTO or Leave policy. When was the last time you reviewed and updated your PTO policy? With remote work and inflation changing employee benefits preferences, consider making changes to your PTO offering.
Start an engagement survey – Conducting staff surveys can help you gain a better understanding of how your staff feel about working for your company. When implemented correctly and followed up with visible actions, these can also help boost morale.
Be proactive in retaining top talent. Write a list of all the ways you are going to really take care of your people and give them a bank of reasons to stay at your company. This might include better feedback, more flexibility, reviewing compensation and benefits, and wellness initiatives. Show appreciation for your employees, as this is often overlooked, but can go a long way in retaining your staff.
Create a 2023 Hybrid Work Plan. Embrace flexibility, listen to what your employees need and want and then create a 2023 Hybrid Work Plan. Introduce a Flexible Working Policy to support this and provide guidelines to your team.
Create an Employee Wellness Program. There's more to wellness than gym memberships and office fruit and it may not be as complicated or expensive as you think. Yet wellness is something that many team members value above other factors. See how and why to implement a workplace wellness program.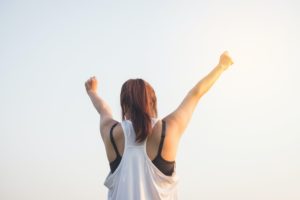 Invest in an HRIS. If you're not already using one, an HRIS or Human Resources Information System is essential for keeping on top of employee records and making workflows efficient. A good system will save HR people many hours of work each week, freeing you up to spend time on other initiatives.
Develop a Proper Recruitment Strategy. For growing companies, recruitment is a key part of this and there are many opportunities to attract better candidates and ensure the recruitment experience is positive, efficient and ultimately helps the company select the strongest applicants. (See how HR Partner's Recruitment tool works.)
By setting your goals at the beginning of 2023, it gives you a chance to set out as you mean to go on, ready for a brilliant year ahead.
4. Take Action on Your HR Goals
2022 was a year of consistent change, economic instability and uncertainty, employee inequity, and stressors at and outside of work.
Consequently, we now have an opportunity to embrace the new year with a fresh approach. We need to create work spaces that work for everyone, to get the best out of every team member. And take this with you in 2023: Focus on giving everyone a sense of purpose, progress, connection and belonging, and you will go far.
Let's make 2023 the year your HR takes your company to the next level!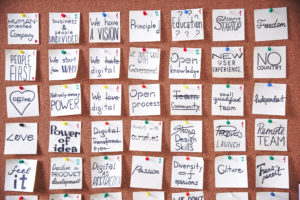 …….
Does your company use an HR system you love? Are you running a team of 20-500 people? HR Partner helps you streamline your HR Processes and get all your employee information in one place. It is everything small and medium businesses need to manage HR records and processes. Book a demo today, so that you can begin 2023 successfully.